September 9, 2022
Divemex hosts "Como En Casa" celebration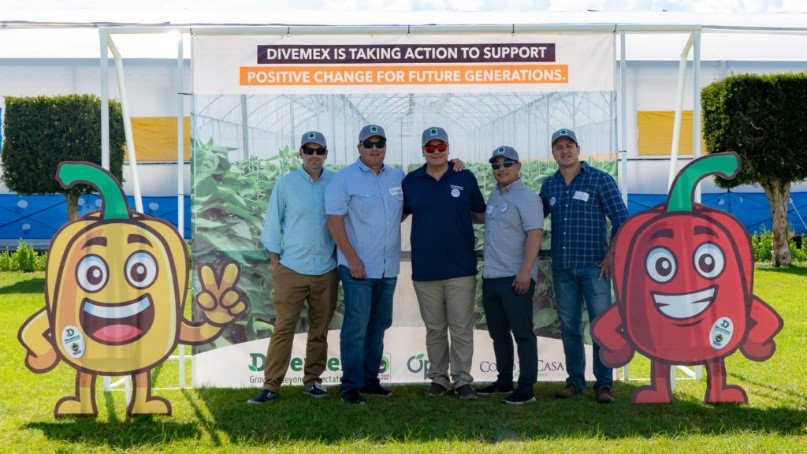 Sustainable business practices are at the heart of Oppy's work — which is why our 20-year partnership with Divemex, who also holds those same values, has continued to flourish. At the end of August, Executive Director of Greenhouse and Canadian Category Development Aaron Quon, Grower Relations and Greenhouse Category Manager Albert Caudillo, Category Director of Greenhouse Kevin Batt and Grower Relations for Mexico Sergio Ruiz travelled to Divemex's Etzatlan, Mexico facility to celebrate its "Como En Casa" program over food and stories.
A number of employee testimonials were shared on how the program has benefited them and their families, "One in particular stood out to me," shared Aaron. "Because of Fair Trade, this employee was able to get surgery to correct her vision. She spoke of how it not only improved her sight but her self-esteem as well."
Aaron was also able to deliver a speech to the group on behalf of Oppy, sharing our appreciation for our close partnership and the wonderful work done to improve people's lives through Fair Trade. Oppy has generated $7.2 million in Fair Trade premiums since 2013.
Learn more about the event from Divemex here and about Oppy's contributions to Fair Trade here.