April 18, 2023
Day in the life of… Quality Control Supervisor Mariela Sandoval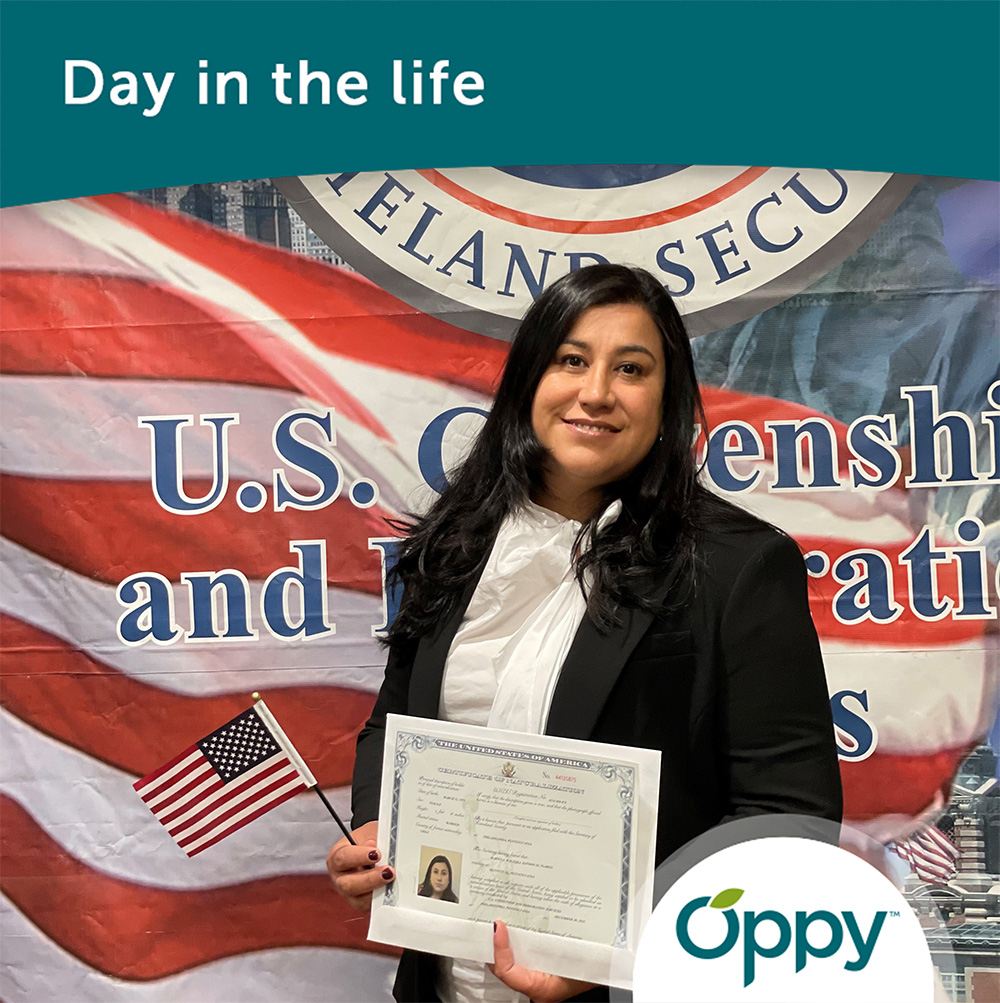 Born and raised in Chile, Mariela currently resides in Kennett Square, PA. She studied agricultural engineering and food safety in her hometown at the University of Talca. Prior to Oppy, Mariela worked as a supervisor at a farm that harvested grapes, apples, pears and corn in addition to packing them in the warehouse. When Mariela moved to the U.S. in 2008, she made friends with those who worked at Oppy's Manfredi location. A year later she was hired in the quality control department and about 10 years later she was promoted to quality control supervisor.
In a typical day, Mariela oversees all fruit arrivals alongside her team, "Right now we are in high season with lots of different fruit coming in — including grapes from Chile, Peru, South Africa and Brazil. Not to mention kiwi from Italy and Moroccan citrus." Every season is a different challenge to overcome, Mariela shared, "Facing different problems to solve keeps the work interesting."
Mariela believes that "The opportunities we receive at Oppy are one-of-a-kind! I participated in the 'Grow your tomorrow at IFPA' program where I was able to attend the Global Produce & Floral Show. I learned a lot and had a wonderful experience meeting customers and growers that I don't typically interact with."
At home, Mariela enjoys spending time with her husband David and two children, Sebastian and Daniella — they try to take a trip to Chile every year to visit family. Mariela has a green thumb, growing microgreens in her basement alongside her daughter. Every two weeks they go to their local farmer's market to sell them. She also enjoys staying active by playing ping pong.
Going into the future, Mariela hopes to continue growing and contributing to the quality control department with fresh ideas on how to improve.