Fully integrated
Oppy is built on a diverse network of integrated operations that thrive in virtually every fertile place on Earth. In many cases, our relationships have endured for generations.
T&G/Delica
Based in New Zealand, T&G is a global fresh produce leader with investment in Oppy's U.S. company. Together we market JAZZ, Envy, Pacific Rose and other apples. Also, Oppy owns 50% of Delica, through which we market to Asia and elsewhere.
Eco Farms
With Oppy's 65% stake in Eco Farms, our partnership spans 700 acres of mature avocado groves in California, a year-round import channel and a network of strategically located ripening facilities to ensure high quality.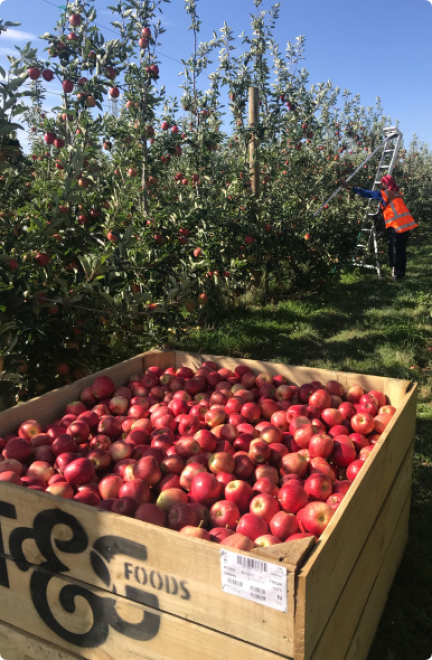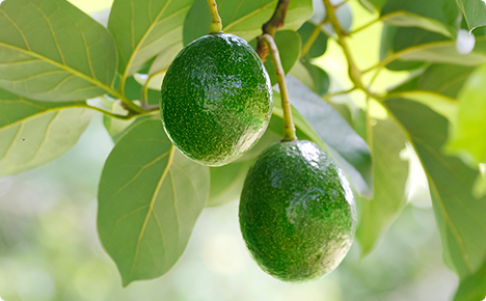 AgroRetail
Our 50-50 partnership with this Lima-based marketer and exporter, we source Peruvian produce for the North American market and provide a local foothold for our product offerings within the country.
Ocean Spray®
Our partnership with this leading brand began with fresh cranberries and has grown into a range of fresh produce including strawberries, blueberries, raspberries, blackberries, and a wide array of grapes and citrus.
Ideas in action
We don't just talk about innovation. We have a history of bringing high-value ideas to market by:
Discovering new fruit and vegetable varieties

Creating new types of packaging

Deploying technology on a larger scale

Our innovation council
The Oppy Innovation Council is an interdisciplinary group that meets remotely every month to evaluate, adopt and oversee the implementation of effective ways to improve our business practices.
Want to innovate with us? Contact us here.
Sustainability
As a company with over 165 years behind it, we have first-hand, multi-generational experience with sustainable business practices.
Oppy's 2023 Sustainability Report "Expect the world from us"
Growing
We place an emphasis on managing the environmental and social aspects of growing operations, ultimately benefiting every community in which we operate.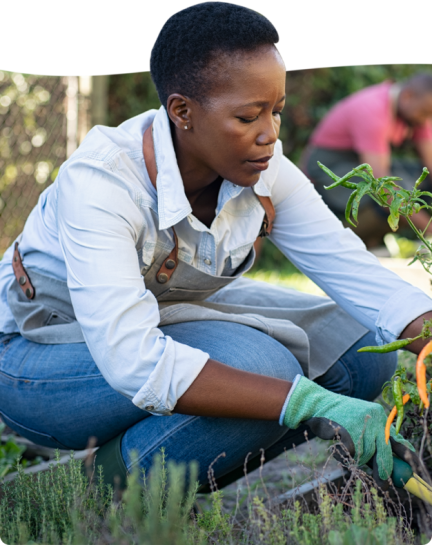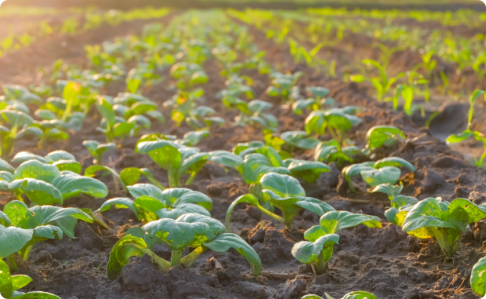 Planting our best foot forward
With so many opportunities to reduce waste and conserve resources across our vast supply chain, we prioritize changes that have the greatest impact—and continue to search for more.
Giving back
Oppy supports a number of local charitable organizations—like community food banks. We also support national and international organizations such as the American and Canadian Diabetes Associations, the American Red Cross and more.
A culture of caring
In addition to Oppy's corporate support, our people care too, raising money through fundraising drives and donating our time to meaningful initiatives close to home and far afield.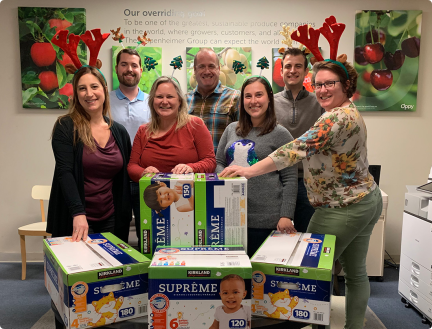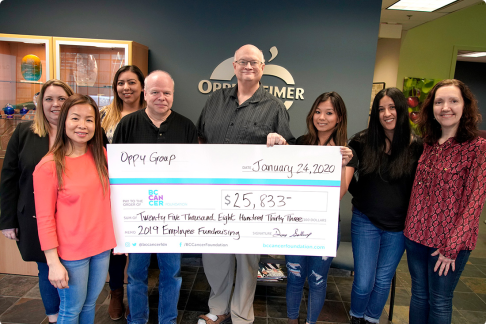 Technology
All facets of our business are linked through a custom communications network. From planning to case code tracking and traceability, we are aware of what works and continually update procedures to improve the way we operate.
Interactive sites
To complement our electronic data exchange services, we offer secure, interactive portals and websites for grower and supply chain partners.