September 15, 2017
Day in the life… of Dmitry Kozionov, Sales and Inventory Coordinator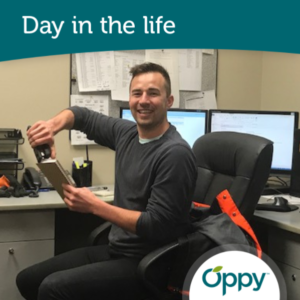 Dmitry was born in Udmurt Republic, Russia and came to Ontario, Canada in 2007. Moving to Calgary, AB to work as a construction estimator and account representative, he was hired at Oppy almost three years ago and moved to our Vancouver office. A typical day for Dmitry is slotting new orders in the system, creating work orders for repack and helping out in the warehouse if things get busy.
With his family living in Montreal, QC and his first born nephew's recent arrival, Dmitry anticipates a visit soon. He enjoys playing tennis and hiking in the mountains of North Vancouver.
Hoping to learn as much as possible about the industry and supply chain, Dmitry looks forward to progressing with Oppy in the future.