December 20, 2018
Oppy vet shares mandarin orange tale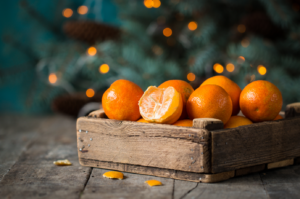 Earlier this month, CBC Radio caught up with Vice President of Canadian Sales Walt Breeden to discuss the growth of the citrus category and Oppy's important role in building the easy-peel orange market since we sold the first Japanese mandarins in 1891. You can read it here.
The article describes how oranges were tucked into stockings for kids, which eventually became a symbol of Christmas. A tradition familiar to many Canadians, but less so, perhaps, to our U.S. friends. You can learn more about the events of yesteryear here and on last year's holiday episode of What's Fresh at Oppy here.
Wishing you a very happy holiday season!