January 24, 2018
Oppy names VP of U.S. sales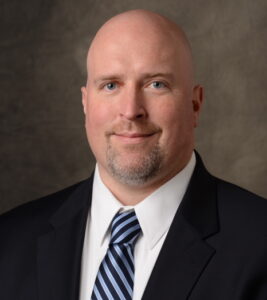 In a move that consolidates sales leadership and strategy, Oppy has promoted Brett Libke to vice president of U.S. sales.
In this newly created role, Libke directs the sales strategy and market development initiatives for the full range of Oppy products across the U.S., overseeing a team of over four dozen sales professionals in 10 offices.
"As our business grows in scope and complexity, Brett's excellent management skills, strategic abilities and deep familiarity with our products and customer base will enable us to continue to provide excellent service and solutions to our customers and grower network," said David Smith, president and chief marketing officer for the leading full service fresh produce company.
Libke joined Oppy in August, 2011 as a senior sales representative. Subsequently, he held roles of increasing responsibility, including director of sales, and general manager, East Coast, a September 2013 promotion which added oversight of East Coast operations to Libke's remit.
Throughout 2018, Libke will gradually assume responsibility for Oppy's Western U.S. offices, allowing Walt Breeden, vice president of sales for Canada and the U.S. West Coast, to focus on growing Oppy's business north of the border. Breeden will continue to lend support to Oppy's West Coast sales initiatives while leading the sales team based in Toronto, Calgary and Oppy's Canadian sales headquarters in Vancouver. He will also provide executive oversight to Oppy sales as a whole.
Libke has distinguished himself in many ways during his Oppy tenure, including leadership in the breakthrough branded berry partnership the marketer enjoys with Ocean Spray, and building key relationships with the retail community.
"I'm looking forward to optimizing our U.S. sales resources and cohesively focusing the team's energy on our objectives," Libke said. "I'm excited to grow our business and develop the next generation of sales leaders at Oppy."
Libke represents Oppy on the Produce for Better Health Foundation's board of trustees and executive committee, and is a member of the Produce Marketing Association Fresh Summit committee.
He holds a Bachelor of Arts degree in English literature from the University of Missouri.