June 14, 2023
Oppy expands its 365 grape program domestically
Added acreage in California bolsters its Ocean Spray program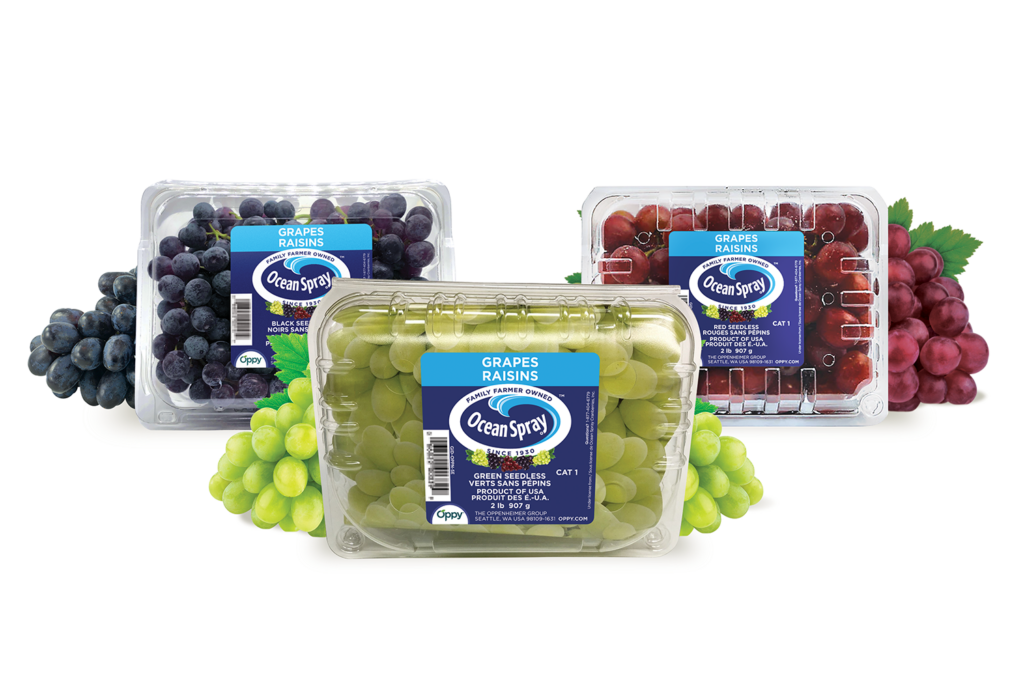 Further strengthening its supply in California, one of North America's leading grape specialists, Oppy, is pleased to introduce new acreage under the Ocean Spray label.
Committed to providing customers with a consistent and diverse grape supply, Oppy kicks off the San Joaquin Valley season from ranches in Wasco, through McFarland, Pixley, Farmersville and Strathmore. Together, these five regions are expected to produce 20% more than Oppy harvested in 2022 as more acreage comes online.
"We are well-poised to meet the increasing demand for high-quality grapes with both domestic and internationally grown fruit," said Senior Vice President of Categories and Marketing James Milne. "As the California industry compresses, Oppy ranches continue to grow alongside consumption. We've prepared for this transition, bringing Piers Hanbury onto our team last year."
Building T&G's export grape category in California a decade ago, Hanbury eventually oversaw its global grape program, leading supply to and from the U.S. including Peru, Chile, Australia, South Africa, Asia and Europe. Hanbury's expertise and strategic approach encompassed new variety licensing deals and breeding programs.
Now Oppy's director of category development, Hanbury shared, "It is an honor to be a part of this team and leverage my expertise to build premium grape supply for North Americans — and it makes it much easier to do so in the best-in-class Ocean Spray brand alongside preferred licensed new varieties."
Candy Hearts is a new addition to Oppy's conventional and organic line-up this year, a testament to its response to evolving consumer preferences and driving innovation. All Ocean Spray grape varieties are available in clamshells and bags.
Furthermore, Oppy continues to integrate agricultural technology into their crops this season, utilizing Bloomfield Robotics' proprietary FLASH camera to collect data, which is then processed through deep learning AI to forecast yield at the cluster level. Such insights inform decision-making, enhance plant performance and promote overall crop health.
"We look towards a fantastic five-month season in California as we ensure stable year-round supply with our transition to Peru, Brazil, Chile, South Africa and Mexico," said Hanbury.
Oppy plans to participate in Sun World's 2023 Field Days, furthering its commitment to stay on the edge of innovation in the grape category.