June 3, 2022
East Coast duo joins the EPC leadership program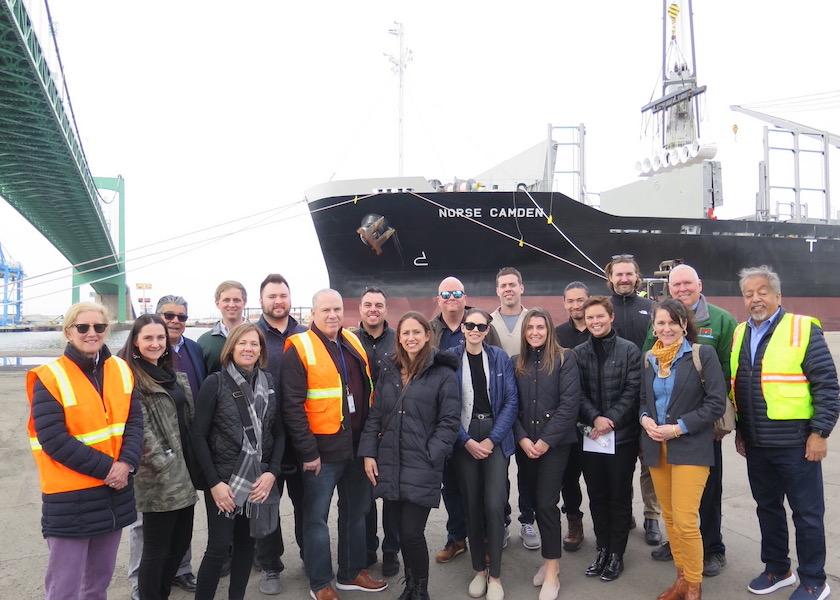 Every year the Eastern Produce Council (EPC) invites promising industry up-and-comers to join its leadership program which delivers valuable knowledge through classroom and field experiences. Newark Sales Representative Stephen Sanders participated in 2019, and inspired his co-workers Business Development Representative Kate Watson and Sales Representative Krystal McCusker to join this year.
The EPC leadership program is an opportunity to get involved and learn more than you would at your day job, exclaimed Kate. "Being a part of this group shows you all aspects of the produce industry through different tours and events." Krystal noted that the program has helped her step outside her scope "to network with others in the industry, competitors and customers, and build valuable relationships. I even met someone who works in carrots!" So far, tours of PhilaPort (The Port of Philadelphia) and the Philadelphia Wholesale Produce Market have been major highlights, while they look forward to hands-on experience at Rutgers Farm later this year.
Participating in the EPC leadership program has helped Kate and Krystal expand their industry knowledge and take what they learn back to their jobs at Oppy. Kate is new to the industry and has really valued learning from other people in produce, "I get to build on the relationships I already have with my current contacts, and form new ones with people I meet because of my EPC experiences," she said.
On the other hand, Krystal has been in the produce industry for 16 years but being a part of EPC as a new sales person at Oppy has still been very valuable for her. "It's so nice to see the 'why' behind what we do," she said. "Being involved in EPC is a good learning tool for anyone in the industry — new or experienced. Everyone in the program brings something new to the table."
Kate and Krystal hope they can inspire other East Coast Oppy employees to join the future EPC leadership programs for the opportunity to learn, network and grow.