May 22, 2020
Day in the life of…Quality Controller Diego Quezada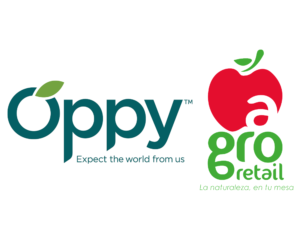 Born in Valparaiso, Chile, where he studied agricultural engineering at Duoc UC, Diego Quezada now calls Newark, Delaware home.
After completing his bachelor's, Diego worked in the quality control department of a company that partnered with Oppy. This proved serendipitous, as he worked closely with many of his future coworkers, before switching over and joining Oppy in July 2018.
His varied responsibilities include managing the Italian kiwifruit deal, both inbound and reinspection, as well as slotting Meijer orders and carrying out vital temperature recorder readings. Diego enjoys supporting his coworkers as the New Zealand deal comes into full swing, and prefers to work in the high-volume season, ensuring that he stays busy. His favorite parts of the job, while too many to list in full, include collecting essential information on product quality, inventory, repack, losses and recondition activities.
Like many of us, Diego ultimately values the Oppy people he works with the most, describing his time here as an absolute pleasure. He is quick to point out that Oppy has exceeded his hopes and expectations, thanks to its warmth and family-dynamics.
Family is of the utmost importance to Diego, who wed Angela in January. Diego's better half is completing her doctorate in political science at the University of Delaware, and the duo frequently enjoys heated discussions on Latin American politics. He spends his free time with his wife, often catching a movie, discovering museums and exploring nature. Diego also loves savoring Latin American food, and playing rock music on his guitar.
Moving forward, Diego sees a bright path ahead: "I'm optimistic about Oppy's future, and I know that when this pandemic is over, we will be even stronger."