March 1, 2022
Day in the life of… Corporate Governance and Contract Specialist Deb Levins Randi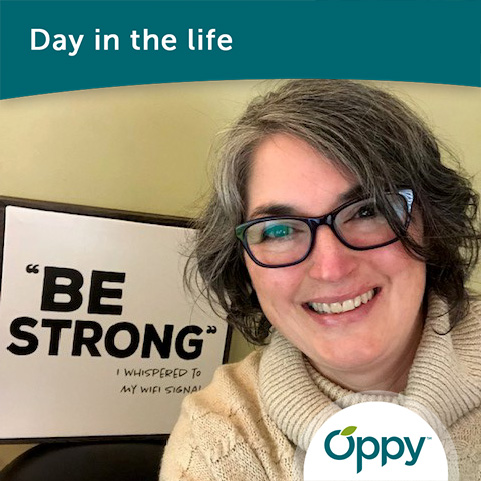 Growing up in an army family, Deb lived all across Canada, finally calling the Lower Mainland of BC home, where she graduated from Simon Fraser University with a bachelor's of arts degree in archaeology. She began her career in tourism, working across a variety of sectors in roles ranging from senior contract administrator to project manager.
Deb joined Oppy in 2010 as a contract administrator, transitioning to her current role as a corporate governance and contract specialist in 2017. A typical work day for Deb is never the same, "Every day is so different, from retail to growers and everything in between. It is a great opportunity for me to work with different individuals throughout the company." Her favorite contributions so far have been leading Oppy's Lean (Six Sigma) workflow initiative and rolling it out on the learning management system, and being a part of Wilo (Women in Leadership at Oppy).
For fun, Deb enjoys annual trips to BC's Okanagan Valley, famous for its vineyards, with her husband, daughter Olivia, and the rest of her extended family.
Like many Oppy people, Deb appreciates the company culture, echoing, "The people at Oppy are the best, they always work so hard to do the best they can for the company and their coworkers."
Looking forward, Deb hopes to continue to learn and grow with Oppy.