December 2, 2022
CPMA's Fall Harvest ignites produce with purpose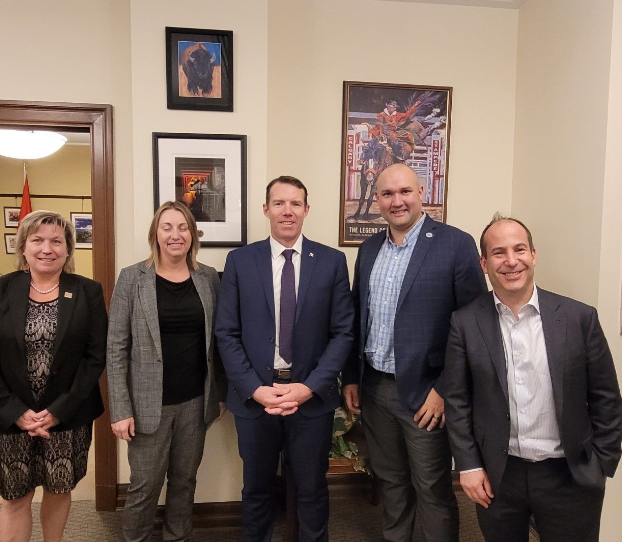 Hot on the heels of Senior Vice President of Sales and East Coast General Manager Brett Libke's Capitol Hill appearance, Executive Director of Operations and Logistics Stewart Lapage joined representatives from across the Canadian fresh produce community on Parliament Hill in Ottawa for CPMA's Fall Harvest event in mid-November. With the guidance of the Canadian Produce and Marketing Association (CPMA), they met with members of Parliament to advocate for the concerns affecting our industry.
Every day was full of productive meetings and discussions, "The elected officials seemed to really enjoy hearing from the fresh produce industry about what they can do to support and help us continue growing heathy food for Canadians," Stewart said.
Stewart is excited to continue to advocate for change with CPMA, and for all Canadians. "It was a great opportunity to represent Oppy as a part of the agriculture community from across the country and ask for change," he said. "The key message this year was to prioritize access to fruits and vegetables for Canadians — a purpose we can all support!"
Thank you Stewart for representing our team and advocating for our industry and Canadians with such grace!