June 4, 2021
Business in Vancouver: Food inflation looms for B.C. consumers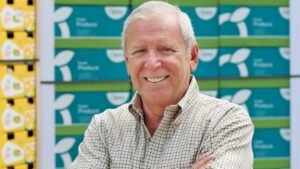 Economists at four Canadian universities, including the University of British Columbia, produced the Canada's Food Price Report 2021, which forecasts an overall food price increase of between 3% and 5% this year.
The most significant increases are predicted for meat, at 4.5% to 6.5%, bakery goods, at 3.5% to 5.5%, and vegetables, at 4.5% to 6.5%.
As Berkshire Hathaway Inc. (NYSE:BRK-B) CEO Warren Buffett said in early May: "We're raising prices. People are raising prices to us, and it's being accepted."
His company owns more than a quarter of packaged-food giant Kraft Heinz Co. (Nasdaq:KHC), which has dozens of brands, making products such as Oscar Mayer wieners, Philadelphia cream cheese and Maxwell House coffee.
Local grocers told BIV that suppliers have hiked prices on a wide range of products…