June 17, 2016
Team Oppy participates in Run for the Kids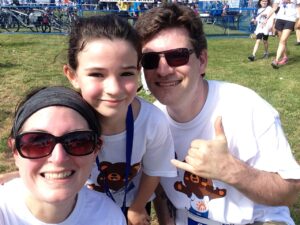 Of over 6,600 participants at the scenic Run for the Kids route, twenty four participants from Team Oppy crossed the finish line. As Vancouver's largest family fun run, this event raised $1,013,223 for childhood cancer and mental health initiatives at BC Children's Hospital. A fun event for an important cause.
Pictured:
Deborah Levins Randi, our Corporate Compliance Contract Specialist, with her family.
Jason, our Operations and Inventory Control Coordinator, and Kyla Shelefontiuk, our Packaging and Transportation Coordinator, took their daughter.
Hugo Alvarez and wife Karen Ortuzar, both Oppy Quality Assurance Coordinators.
Kelsey Van Lissum, our Social Media Coordinator, with her boyfriend.