September 1, 2020
Taking a close look at Oppy's innovation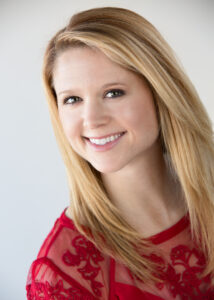 By Oppy's Senior Manager for Insights and Innovation Garland Perkins
For any business to survive and thrive for 162 years, a certain kind of spirit is necessary. For Oppy, our spirit encompasses many things, but its roots remain entrepreneurial, adventurous and innovative.
This thread of innovation, which remains deeply intertwined within Oppy's DNA today, has allowed us to shift, grow and flourish in a rapidly changing environment. The produce industry has always been subject to quick changes, a tendency which has only been accelerated in 2020.
Oppy's approach to innovation
The ability to grow in an uncertain climate is in many ways a prerequisite for innovation.
If you wait for a storm to settle before improving your shelter, you'll be in for a rough time. And given the current dire weather, Oppy saw a need to dedicate even more time and resources towards innovation. Our approach to innovation is holistic, thanks to our multifaceted scope of work that spans the entire supply chain from fields, to transport networks, and eventually the produce aisles.  
Oppy's extensive involvement across the supply chain affords the necessary framework for us to identify and understand the gaps and challenges present throughout the industry. Once this is accomplished, we can more effectively deploy technology and processes that aim to resolve these persistent issues.
It is because of this that innovation at Oppy has tremendous potential to benefit many stakeholders across the supply chain, including farmers, retailers, and ultimately consumers. Its impact is no longer limited in reach to only one entity, as is usually the case. Instead, Oppy's approach takes a decidedly macro-view of innovation – which essentially means that by elevating Oppy, we help elevate everyone else, too.
A cross-sectional, collaborative process
Innovation rarely happens in a vacuum. In Oppy's case, this simply wouldn't be possible.
By working closely with farmers, retailers, technology companies and across our different departments, we are becoming an innovation solutions provider. A conduit that assesses technology, and channels only the most effective innovations to where they can make the biggest impact.
This is essentially a process of refinement. By focusing on the most pertinent and promising technologies, we have been able to concentrate our efforts on certain fields that have been assessed to be the most likely to net a substantial return on investment. These focus areas include Shelf Life Extension (SLE), technology trials – with an emphasis on precision agriculture, varietal development efforts, as well as maintaining our leading position as a packaging innovator in the industry.
SLE trials, for example, the most recent of which yielded favorable results with grapes from Latin America, offer a host of benefits for all involved. Reduced loss during storage and transit, as well as overall quality maintenance are but a handful of material improvements that this technology can potentially bring to the industry. The added benefit of Oppy's trials is that they simultaneously offer a proof-of-concept of what applying this nascent technology at scale actually looks like from an operational perspective.
Innovation in agriculture has over the years reached new levels, with interest from non-traditional investors fueling the technology needed to significantly change the way food is grown around the world. Similarly, innovation in the produce industry is also ramping up, with even greater efficiencies and improvements that we can realize along the way. The ideas of failing fast and failing forward are quickly gaining ground in the industry as a whole, and its benefits are already becoming clear.
Ultimately, the key to the success of any innovation program is in the underlying fundamental approach that drives it forward. For Oppy, innovation is far more than a mere checkbox to mark off, or some intellectual curiosity to occasionally pursue. The Oppy team is so committed to innovating that its seen as an essential element of the future of our business, fueled by our entrepreneurial spirit that continues to seek out the novel and the groundbreaking 162 years later.
Get in touch with Oppy's Senior Manager for Insights and Innovation Garland Perkins via [email protected].