January 9, 2017
Seasoned sales expert joins Oppy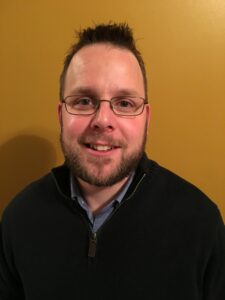 With extensive background in both the grower and retail spheres, Oppy's new Senior Sales Representative Eric Jones is well prepared to contribute to the leading fresh produce sales, marketing and distribution company's Newark, Del.-based team.
Jones, who joined Oppy on December 21, was recently employed as domestic sales manager for Sun Pacific Marketing in Pasadena, Calif., where he'd started as a sales executive in April 2013. Previously, Jones spent nearly a decade and a half at Giant Eagle, Inc. of Pittsburgh, Pa., serving first in store operations and ultimately as a category manager.
At Sun Pacific, Jones developed season-long programs for citrus, grapes and kiwifruit, experience readily transferrable to three of Oppy's signature categories. While at Giant Eagle, Jones oversaw retail strategies for various product lines, ranging from apples and pears to cherries and stone fruit, gaining expertise relevant to numerous Oppy items.
Jones, a Pittsburgh native who was eager to move his young family closer to home, was drawn to the role at Oppy by the company's wide product manifest and reputation for a strong, positive corporate culture.
"When I moved from retail to the supply side, I gained very helpful and detailed knowledge about growing produce, while also adapting my skills to serve different kinds of retailers," he said. "I look forward to applying this experience at Oppy and contributing in every way that I can."
Oppy continues to grow strategically, achieving record sales in 2016, up 10 percent in volume over 2015.
"As our volume and product assortment grows, we have the great opportunity of meeting the challenge with the best service possible," said Bill Poulos, Oppy's Newark-based sales manager. "With strong product knowledge and leadership experience on both the supply and retail side, Eric brings the ideal skillset to our team."