June 26, 2023
Oppy unveils OriginO website redesign amid fresh season
Premium organics grower attends Organic Produce Summit with innovative update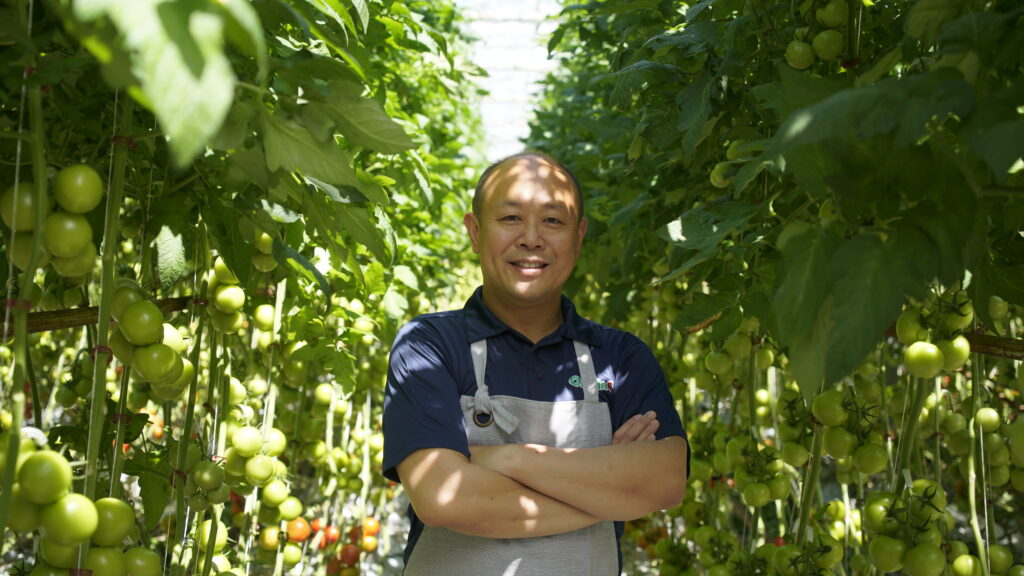 Currently delivering an excellent season shaped by nearly 20 years leading the organic Canadian greenhouse category, OriginO presents a new look alongside its sales and marketing partner Oppy, as it heads to Organic Produce Summit.
"All crops have begun and are flourishing," said President of Origin Organic Farms Raymond Wong. "It's been a joy working with the Oppy marketing team to bring our key platform into the modern era and spread the word of our premium organic peppers, tomatoes and cucumbers."
The new website is clean, modern and bright with new brand photography and video that highlights a behind-the-scenes look at the produce OriginO grows and the community in which it resides. Interactive elements include a scroll-through company timeline, downloadable coloring sheet and illustrated flip cards, encouraging visitors to follow the company's social media and visit its market and greenhouse.
The site revamp also inspired Wong to introduce the "From seed to root" scholarship, something he's been planning to do for a long time. With a bachelor's degree in bio-resource engineering and a master's degree in agricultural engineering from the University of British Columbia, Wong knows the importance of education first-hand, and is pleased to present a $2,000 award to a successful applicant within the fields of agriculture, food or environmental sciences for the fall semester.
Oppy's Category Director of Greenhouse Kevin Batt shared, "Raymond is quite literally a pioneer. He's mastered not only the flavor profile but the quality of how an organic product is meant to be enjoyed, grown to the high standards of Canadian organic specifications."
The exclusive marketer of OriginO greenhouse products, "Oppy is pleased to be bringing a strong season to its loyal retail partners, some of whom have been buying his organics for the entirety of its operation. Raymond has such passion for what he does, and the new website really encapsulates what he's all about," said Batt.
OriginO branded organic greenhouse cucumbers are available through October, with tomatoes-on-the-vine and peppers available through December.
To learn more, visit the new site here origino.ca., and join Wong at the Oppy booth #310 during Organic Produce Summit July 12-13, 2023.