November 22, 2016
Oppy builds Calgary sales team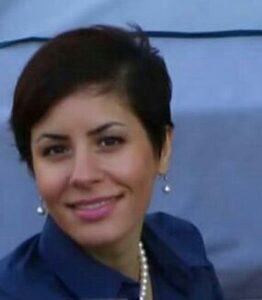 Sales Representative Maryam Ahoo joined the Oppenheimer Group in late October, strengthening the full service marketing and distribution company's presence in Western Canada.
Ahoo comes to Oppy's Alberta location with varied sales and marketing experience, including her prior role as a membership development representative with Farmers of North America, an agri-business trade association based in Saskatoon, Saskatchewan.
As she recently completed her Masters of Science degree in agricultural economics at the University of Saskatchewan, Ahoo focused on agri-business and marketing, serving as a research assistant and teaching assistant in the University's Department of Bio-resource Policy, Business and Economics.
Notably, Ahoo presented at the 20th International Farm Management Congress in Quebec in July 2015. Simultaneously, she published a thesis on supply chain management participated in case study research on the role of fresh fruit and vegetables within a top Western Canadian retailer, uniquely preparing her for a sales role at Oppy.
Previously Ahoo earned a Bachelor's degree in Agribusiness from the University of Tehran, Iran. She went on to hold a number of positions in the agribusiness sector, including working at Gooshtiran Food, where she oversaw aspects of procurement, production, logistics and distribution.
"We are excited to welcome someone with Maryam's unique blend of education and practical experience to our Calgary sales team," said Steve Young, Oppy's director of Canadian sales. "Her knowledge and expertise position her well to enhance our service to customers throughout the Prairie region."
Currently, the Calgary team is offering Oppy's full produce assortment, with a focus on kiwifruit, apples, melons, cucumbers and more.