May 21, 2018
Oppy promotes Desnoyers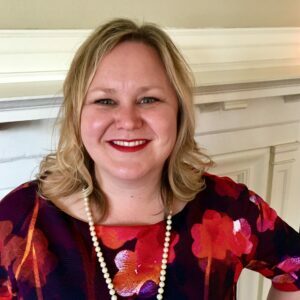 With a new step in a career already marked with considerable distinction, Audrey Desnoyers has been promoted to the role of Seattle office sales manager.
In recent years, Desnoyers has emerged as a trusted and effective leader within the full-service fresh produce sales, marketing and distribution company, and in the industry at large. Serving as Oppy's national business development manager since 2015, Desnoyers carved out an impressive track record of driving sales through creative promotion and marketing strategies, while mentoring and managing a high-performing team of outside sales professionals.
"Audrey has a skillset we believe is unparalleled in the industry," said Brett Libke, vice president of U.S. sales for Oppy. "Her deep knowledge of our products, and her relationships with our growers and customers make her a true asset to our team. She is rising through the ranks of Oppy through incredibly hard work and personal effectiveness, and a genuine love for what we do."
Desnoyers fills the position recently held by Category Director Roger Aguirre, who had been wearing the sales manager hat for Oppy in the Pacific Northwest since 2002 while orchestrating the ever-increasing day-to-day sales efforts surrounding the company's apple and pear program. In her new role, Desnoyers will lead Seattle-based sales initiatives and continue to manage Oppy's business development group, enabling Aguirre to focus directly the company's apple and pear strategy.
With a strong and highly engaged team in place, Desnoyers will report to Vice President of Marketing James Milne, and continue her pivotal role in elevating Oppy's signature brands—like Zespri® Kiwifruit, JAZZ™, Envy™ and Pacific Rose™ apples, Ocean Spray Family-Farmer Owned berries, Divemex, OriginO, Oceanside Pole, and more—at retail across the U.S. and Canada.
"Audrey personifies Oppy's entrepreneurial spirit," Milne said. "A natural problem-solver, she inspires others to tackle challenges with creativity and confidence. She's shaped the business development role at Oppy into a powerful, results-driven resource that stands alone in the industry. She has also contributed at a very high level to Oppy's numerous product introductions, including premium apple varieties from ENZA and, more recently, Zespri® SunGold kiwifruit. We're excited to see the influence her innovative approach will have on our sales efforts in the Northwest as she moves into her new position."
Desnoyers' produce career began with Zespri International, leading the street team that launched the Zespri® brand in the U.S. and Canada in 1998, sampling kiwifruit while rolling from city to city and store to store in a caravan of bright green VW Beetles. She reprised the role a year later to give thousands of consumers their first taste of gold kiwifruit. In 2000, she became an Oppy business development representative covering the U.S. Midwest, continuing in the same capacity in the Northwest four years later, ultimately adding Northern California to her region.
Through a series of territory changes and increased responsibility, Desnoyers has been a key touchpoint between Oppy and the top 50 U.S. retailers, and established herself as a highly credible leader within the company's sales and marketing group and executive team, Libke said.
"I look forward to the new challenges that the sales manager role will present, drawing upon my experience and enthusiasm to enable the sales team in Seattle realize our potential and achieve our significant goals in the market," Desnoyers said. "I appreciate the growth opportunities that Oppy has offered me throughout my career in the fresh produce industry."