February 22, 2016
Envy apples earn halo with rugby sponsorship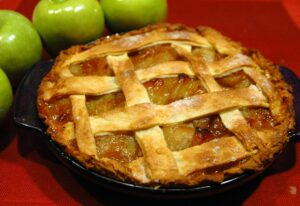 Envy apples are the latest sponsor of the APTOELLA ANGELS, a world-class touring rugby side based in Victoria, BC.
The ANGELS, a team comprised of past and aspiring Canadian national rugby squad members, play locally and internationally in rugby sevens competitions. Players are highly ranked and highly skilled, but perhaps most important to their new sponsor, highly visible as advocates for other young women athletes.
"The ANGELS are ideal ambassadors for Envy apples," said David Nelley, executive category director, apples and pears for Oppy, Envy's exclusive North American marketer. "They are strong, talented individuals who give freely to their communities as coaches, teachers and mentors, while also playing at a very high level in an intensely demanding sport."
Nelley said that the Envy brand aligns well with the spirit of the team, associating with the healthy, competitive vibe of the ANGELS and their dedicated following.
"The ANGELS fit well in our ongoing #EarnYourEnvy social media campaign, where we ask our friends and fans to show us the challenges they undertake to 'earn' the special treat of an Envy apple. We're positioning it as an apple worth working for, a worthwhile reward for a hard effort," Nelley said. "The ANGELS support the #EarnYourEnvy campaign by integrating the apple into their regular diets and workout recovery."
Barbara Mervin, who has been a member of the Canadian national rugby team for more then a decade is the founder and operator of APTOELLA APPAREL, a premium rugby fashion line, captains the APTOELLA ANGELS. Mervin points to the intuitive connection between apples and sport as a key to the sponsorship.
"Nutrition is important, and when you train hard and play hard, getting it right is vital," she said. "Apples are a natural and convenient source of carbohydrates and vitamins essential to recovery, so Envy is a perfect fit after a tough training session or post game."
Recovery is critical to the demands of sevens rugby, where seven players per side—instead of the traditional 15—play two fast-paced seven-minute halves with quick turn around times.
"The ANGELS are extreme athletes," Mervin said. "We play for the love of rugby—it's our lifestyle, and it's what keeps us balanced. The seasoned athletes mentor the younger up-and-comers, and the result is great, keeping all of us playing at a very high level."
To Mervin's point, the APTOELLA ANGELS, Powered by Envy Apples, will participate in a tournament associated with the World Rugby Sevens Series in Vancouver in early March, matching them with top Nations sevens sides.
"We're excited to introduce the team on the international stage in March, right in Oppy's hometown where Envy apples are fairly well established," Nelley said.
Following on, the ANGELS will stage rugby clinics for young athletes and play in Envy kit throughout the U.S. and Canada all year long.
"Each of the ANGLES has a love for rugby and an appreciation for what the sport has done for their lives," Nelley said. "They are role models in their communities and strong, talented women. Their association with the Envy brand will create positive associations for the apple, through the examples that they set and their passion for what they do."