April 1, 2022
Day in the life of… Administrative Assistant Madie Johnson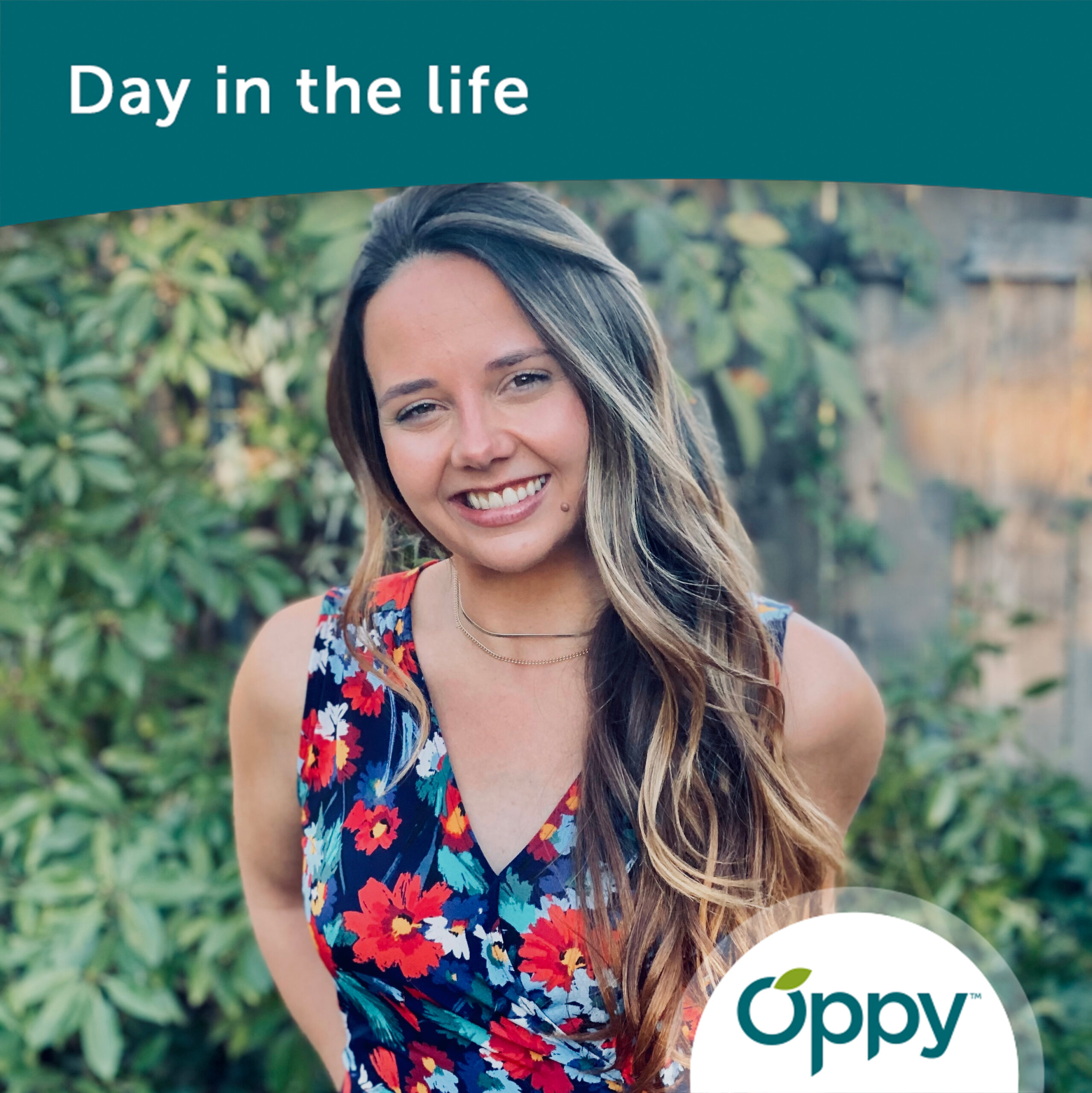 Born, raised and currently residing in the City of Angels, Madie studied agribusiness at California Polytechnic State University. She participated in the Produce Marketing Association — now known as International Fresh Produce Association (IFPA) — Center for Growing Talent Career Pathways Program in 2017. Madie has held a variety of jobs in the food service industry, including working in a restaurant, bakery, and deli. She is excited about learning and growing in her career, having recently obtained a notary certificate and is currently progressing toward an event planning certificate.
Meeting Oppy folks at the Career Pathways Program prompted Madie to join the team in 2019 as an intern, then quickly transitioning into her current role as an administrative assistant in the Chino Hills office. In a typical day Madie coordinates meetings with Oppy's grower-partners, takes meeting minutes, manages expenses, notarizes documents, and assists in planning events like the PMA trade show and reception. She is a jack-of-all-trades, helping wherever she is needed. Her favorite contribution to Oppy was coordinating the 2021 strategic planning session in Newport Beach. Madie shared, "I loved planning a big meeting in my own neighborhood and seeing so many coworkers from the other offices."
Madie believes that "The people are what make Oppy so unique and special." She also appreciates the global reach that the company has, working with so many other countries on a daily basis. Whenever Madie has the opportunity to meet a member of Oppy's ecosystem of growers, it is always the highlight of her day.
For fun, Madie enjoys baking, cooking, being near the ocean and spending time with her family and friends. She also loves to travel; her most memorable destination so far was China in 2017.
Looking forward, Madie hopes to "continue to grow my career and become more involved in the industry."