April 14, 2022
The industry reunites with French flair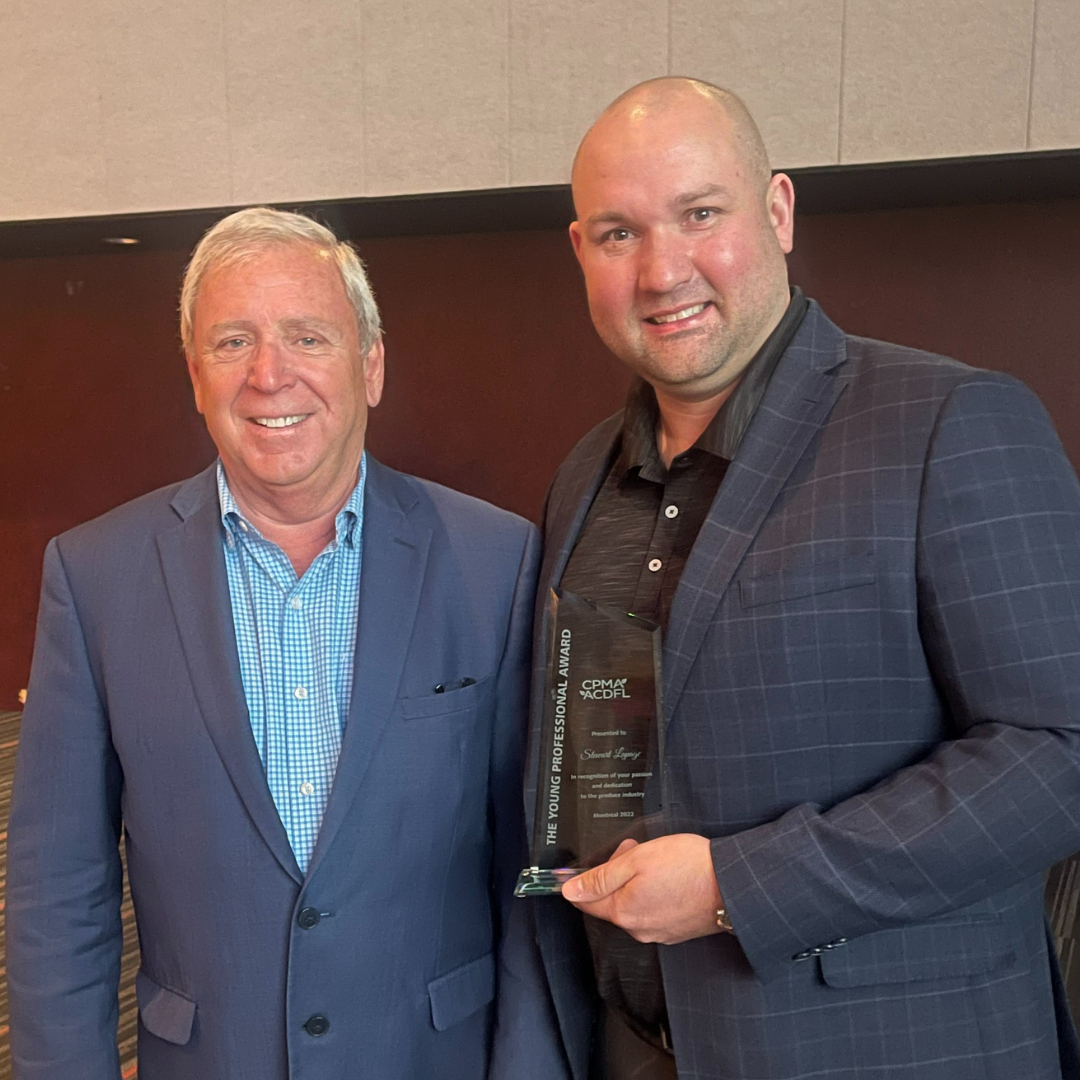 After a three-year hiatus, produce pals from around North America were once again in one city to celebrate the industry in a monumental CPMA. With a theme of reconnection, a sold-out show floor held over 270 exhibiting companies and a record number of attendees for a week of networking, learning and building business in Montreal.
With that, Oppy had a lot (and we mean A LOT) to be proud of this year. With two busy booths of meetings and interviews on the show floor, one featuring Oppy's range of key brands from Envy™, JAZZ™, Ocean Spray, Zespri™, Perpetual Vegetable Co. and Divemex, and a complementary booth just across the aisle filled with the latest innovations, featuring brands UP Vertical Farms™, Oppy's first-ever vertical farming venture, and Happy Berry™, Oppy's first-ever hydroponic item in the berry category. Brothers Bahram and Shahram Rashti of UP Vertical Farms™ commanded the retail and media spotlight throughout the event with Bahram speaking during the Learning Lounge session, Future Growth – Changing Production in Produce. Marketing Communications Manager Kelsey Van Lissum also shined as a panelist in the Growing in Produce session.
Business Development Representative Susanne Bertolas was celebrated by her teammates at the Women in Produce Reception having been selected as an Outstanding Woman in Produce by Grocery Business Magazine, an initiative underwritten by CPMA. Susanne shares some experiences and words of wisdom in the publication, which you can see here. While Senior Sales Representative Myles Coueffin was cheered on at the Young Professionals Reception as a participant in this year's Passion for Produce program, expanding his knowledge of the supply chain through mentorship and participation in various events, and noted as a rising star in the produce industry.
A star that has risen received the association's 2022 Young Professional Award: our very own Executive Director of Operations and Logistics Stewart Lapage. This award is bestowed annually to a young person who displays passion and dedication to the produce industry. A well-deserved honor with Stewart being a driving force in supply chain management at Oppy, and in the industry, representing on a number of committees.
The group was among friends with five folks from Divemex attending, along with T&G Head of Marketing Cecilia Flores Paez who oversaw the grassroots Envy™ campaign which featured walking billboards, digital advertising trucks and samplings in and around the trade show. Envy™ also starred in a floral arrangement at the annual banquet, which Oppy sponsored, signifying the end of a successful week where Chairman, CEO and Managing Partner John Anderson spoke to the industry, presenting Oppy's inspiring new purpose: Grow Our Tomorrow while also igniting a heartfelt round of applause for this year's Oppy retirees at the show.
It all couldn't have been done without veteran trade show operative Director of Marketing Services Cathie MacDonald driving our strategy for the event, with Marketing Specialist Shea Thomson executing every detail. A job well done all! Thank you and congratulations to everyone who contributed to Oppy's successful presence at the 2022 CPMA.