February 22, 2023
RECIPE: Ocean Spray Citrus Crawfish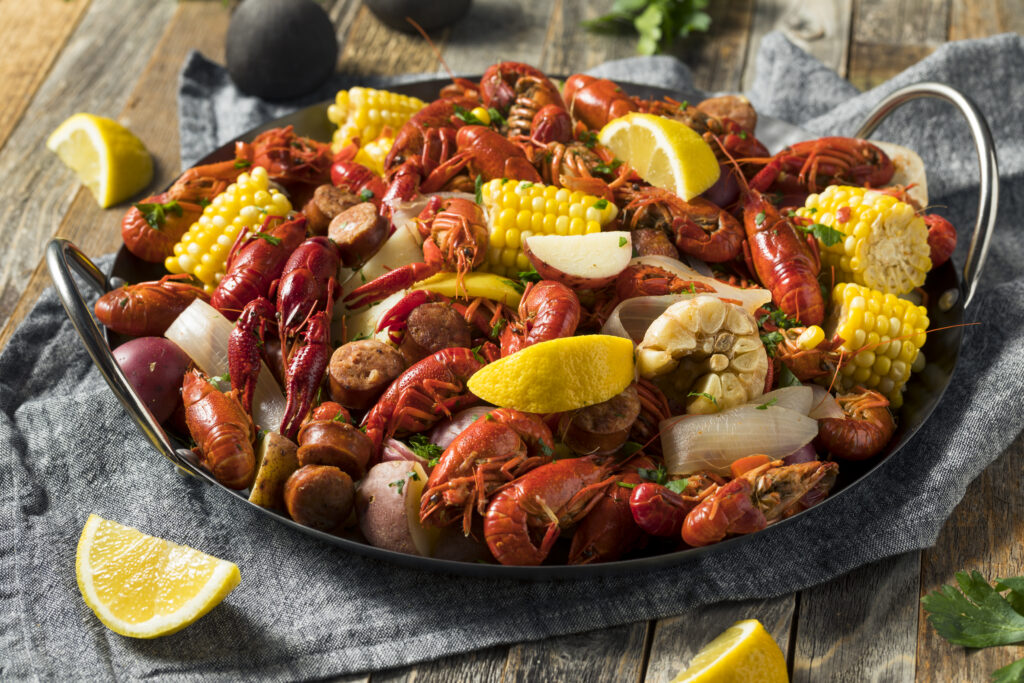 Ingredients
2

 

heads 

garlic, unpeeled

5

 

bay leaves

2

 

(3 ounce) packages

 

dry crab boil

1

 

tablespoon

 

liquid shrimp and crab boil seasoning

salt and ground black pepper to taste

15

 

red potatoes, washed

3

Ocean Spray

oranges, halved

3

Ocean Spray

lemons, halved

2

 

large

 

whole artichokes

2

 

(16 ounce) packages

 

mushrooms, cleaned

½

 

pound

 

fresh green beans, trimmed

2

 

large

 

onions, sliced

30

 

pieces

 

baby corn

2

 

(16 ounce) packages

 

smoked sausage, cut into 1/2 inch slices

50

 

live crawfish, rinsed
Directions
Fill a very large pot about 1/3 full with water. Add in garlic, bay leaves, dry and liquid crab boil seasonings, salt, pepper, potatoes, Ocean Spray oranges and lemons, and artichokes. Bring to a boil over high heat, then reduce to a simmer, and cook for 20 minutes.

Stir in mushrooms, green beans, onions, and baby corn, and continue to cook, about 15 minutes. Stir in sausage; cook 5 minutes more.

Add crawfish and return the mixture to a boil, then simmer until crawfish shells turn bright red and the tails pull out easily, about 5 minutes. Test for doneness by peeling a crawfish. Be sure not to overcook, or crawfish will become tough.

Remove from the heat and carefully drain all liquid. Serve the crawfish boil hot.