July 10, 2023
RECIPE: Daisy mandarin salad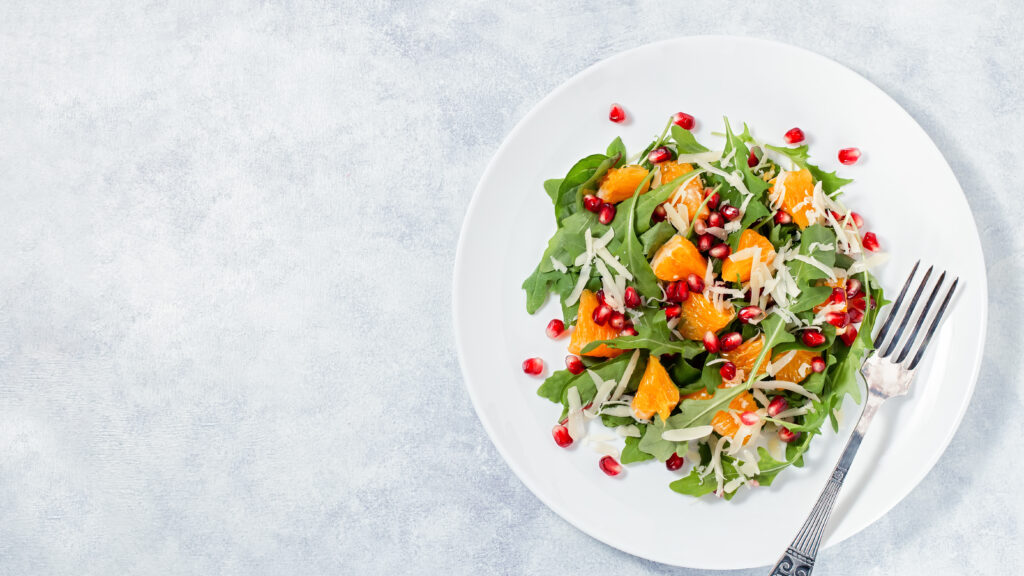 FOR THE VINAIGRETTE:
1 tbsp fresh ginger, peeled and minced
2 cloved garlic, minced
2 tbsp sesame oil
1 tbsp soy sauce
Juice of a Daisy mandarin
1 tbsp sugar or honey
1/4 cup avocado or canola oil
FOR THE SALAD:
Mixed baby greens
2 Daisy mandarins, peeled and sliced into cubes
1/4 cup Pomegranate arils
1/4 grated Parmesan cheese
DIRECTIONS:
Place the desired amount of greens onto a plate.
Arrange orange slices and pomegranate arils over the top.
Sprinkle with cheese.
Add all vinaigrette ingredients into a mason jar with a lid. Shake well.
Drizzle the vinaigrette over the salad to taste.
Enjoy!