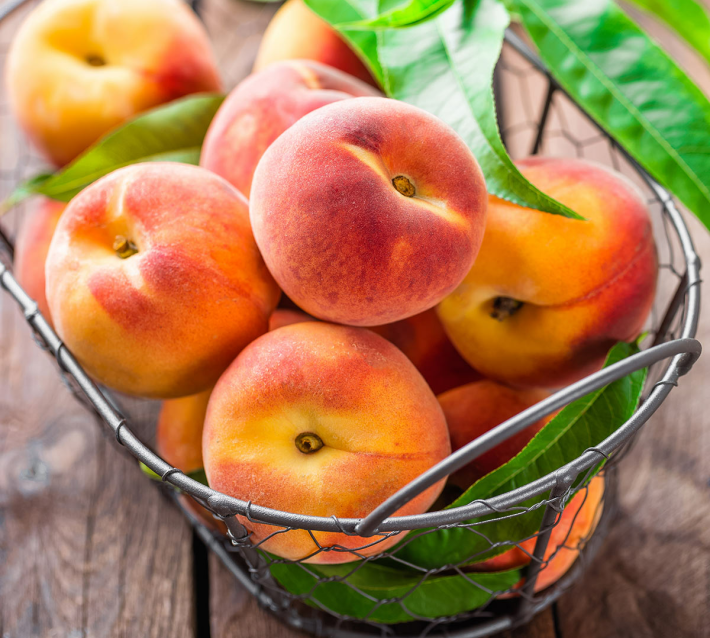 Peaches
Extremely sweet with a soft, melting texture, our one-of-a-kind peaches from Chile are a mid-winter treat.
Appearance
Medium to large with soft, velvety skin. Yellow varieties have an orange-red blush and golden flesh that is dark-red close to the seed. White varieties have a pink-red blush and white interior flesh that is also red around the seed.
Flavor/Texture
Extremely sweet and juicy with a soft, melting texture and light, fibrous flesh. White varieties are delicately sweet, while yellow varieties are more tangy-sweet. Early varieties are clingstone. Later varieties are freestone.
Availability
See Details