March 6, 2017
Organics pro Chris Ford joins Oppy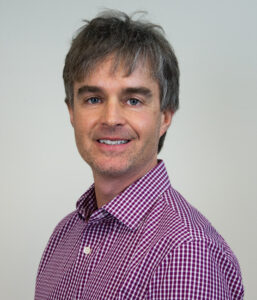 Oppy's organics category gets a boost from an expert this week, with veteran Chris Ford joining the leading fresh produce sales, marketing and distribution company as organics category manager.
Ford comes to Oppy with more than two decades of fresh produce and organics expertise gained in buying and management roles with such retailers as Whole Foods Markets, Wild Oats and Alfalfa's Market. Ford's experience also includes leadership positions on the supply side, with six years as a commodity manager for Earthbound Farm, San Juan Bautista, Calif., and most recently, as vice president at Sutherland Produce Sales in El Cajon.
Oppy became acquainted with Ford during his tenure at Whole Foods, when the sales and marketing team came to admire his passion for fresh produce and the depth of his knowledge of the organic supply chain, according to David Nelley, vice president of categories.
"We're excited to bring someone of Chris' experience and strategic ability onto our team," Nelley said. "He brings strong organic insights as well as an impressive commercial focus to the role. With his expertise, we are well-positioned to achieve the goals of our organic strategy."
The Organic Trade Association reports that roughly 13 percent of all fresh produce sold in the U.S. is organic. Oppy's current organic portfolio includes such items as greenhouse grown OriginO sweet bell peppers, cucumbers and tomatoes, Divemex sweet bell and mini peppers, as well as kiwifruit, citrus, mangoes, apples, pears, and berries.
"Chris will work closely with our category leaders, sales team and growers to expand our presence in this important, fast-growing segment," Nelley said.
Ford has a head start going into his role at Oppy thanks to many professional friendships within Oppy and among its growers, built over many years of working together.
"The time had come in my career to develop a deeper understanding of the grower side of the business," he said. "I wanted to take the last 23 years of experience and use this to take organics to the next level. The role at Oppy gives me a great opportunity to achieve that, while contributing to one of the industry's leading organizations."