March 6, 2023
Day in the life of… Financial Controller Luis Diaz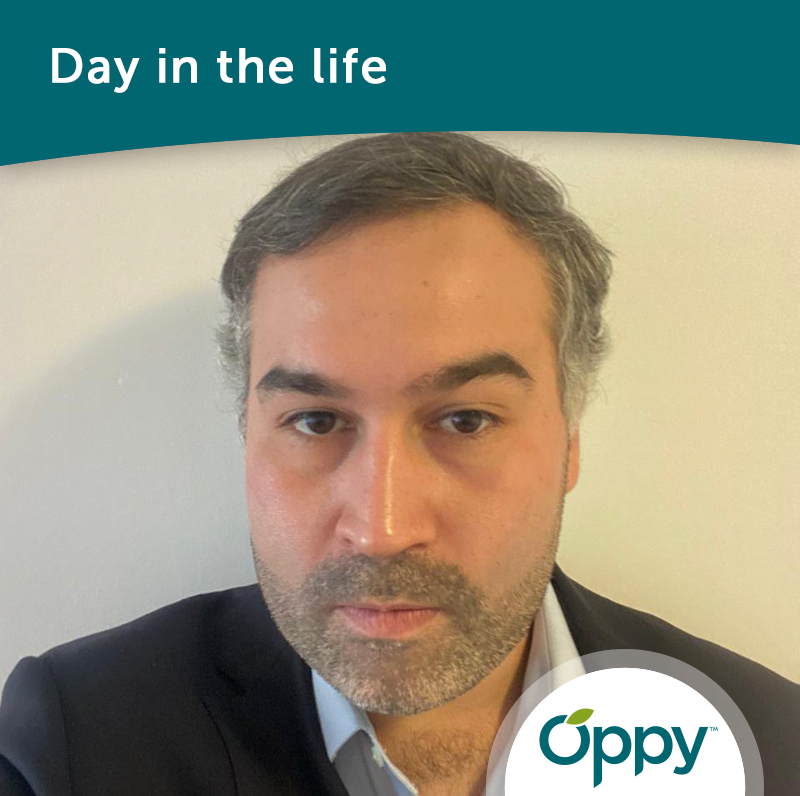 Studying engineering and finance in university, Luis started his career at Oppy in 2015 when he joined the export team at the Santiago, Chile office. He's since moved to accounting as financial controller.
"The most important part of my job is preparing financial reports with the team in a timely manner," Luis explained. He also has the responsibility of being the legal representative for his office, which includes signing checks and contracts. His favorite project in recent years was ensuring export invoices were taxed accordingly, along with translating all accounting documents from physical to electronic copies.
Luis believes that it's the people that makes Oppy special, "Every department across the company showcases amazing teamwork." Looking to the future, he is excited to continue growing his career and adding value, especially as he's a part of the Oppy U 2023 cohort which will help enhance his leadership skills.
In his spare time Luis enjoys being with his wife and rescue dog Rayo. He is an avid martial arts enthusiast and has found that Brazilian Jiu Jitsu and kickboxing are good outlets to relieve stress.